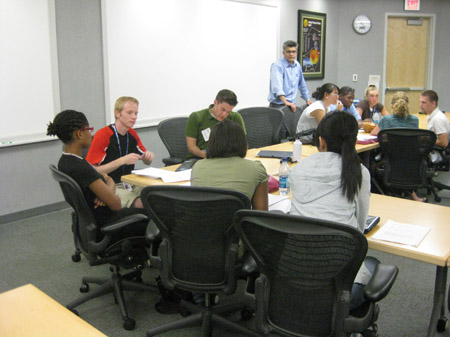 REU and SOARS students brainstorming potential product ideas.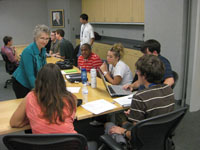 Daphne helping another group develop a product and marketing plan.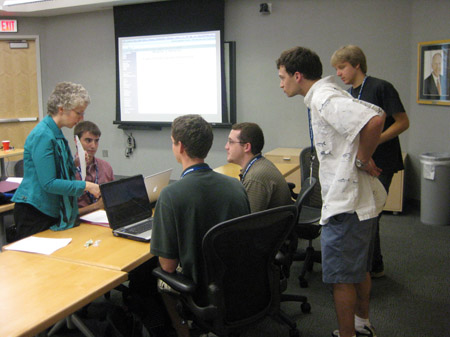 REU students talking with Daphne about their business idea.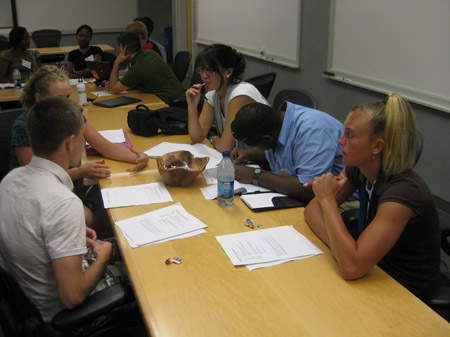 Another group developing ideas for marketing, advertising and selling their product.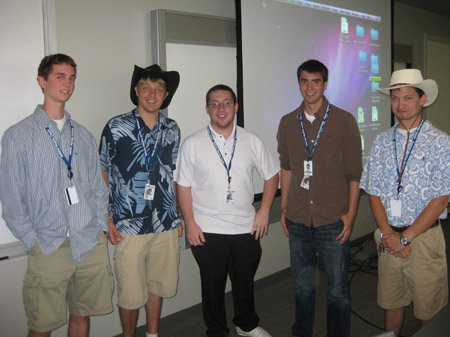 Chris, Jeff, Bill, Andrew, and Todd after their group's business pitch.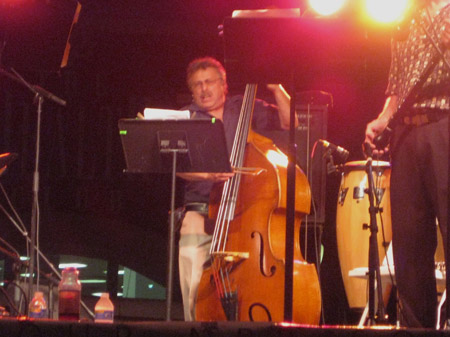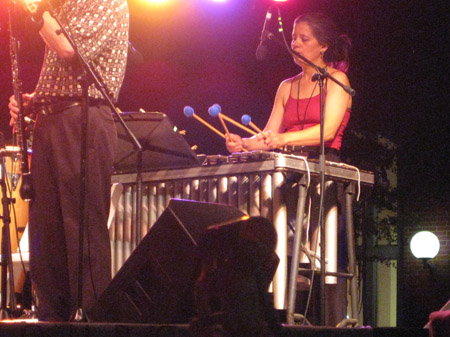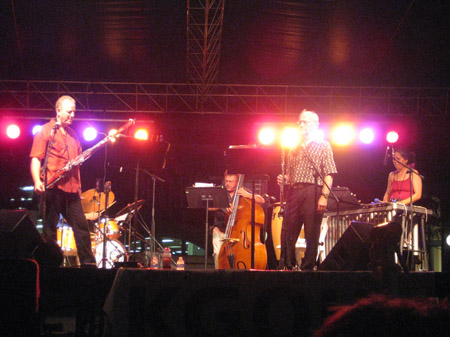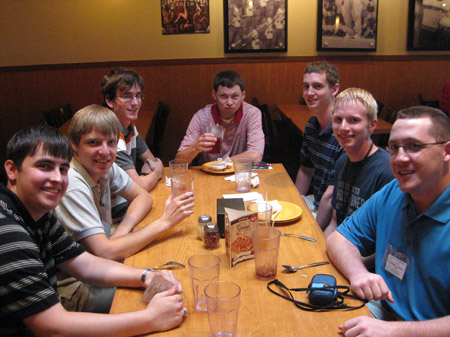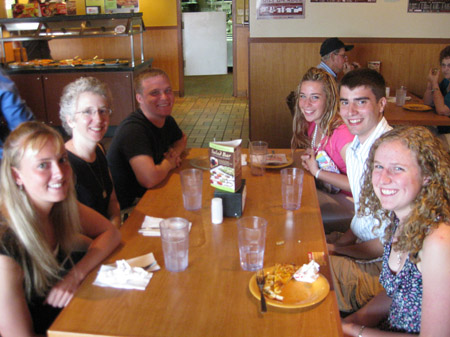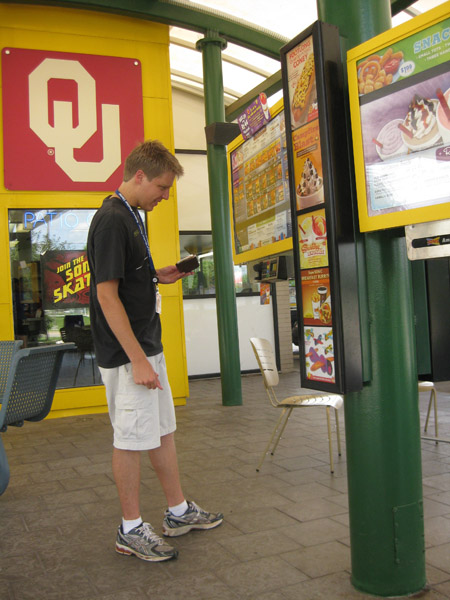 Jeff learning how to use the credit card swipe at Sonic.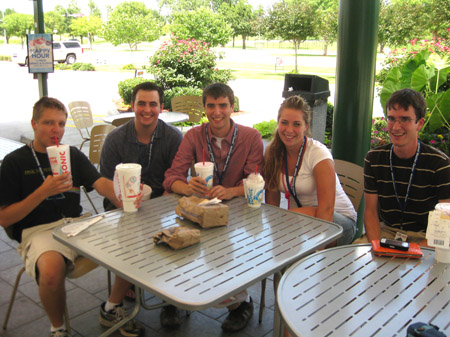 Jeff, Kevin, Andrew, Sarah, and Chris enjoying their half-price slushes.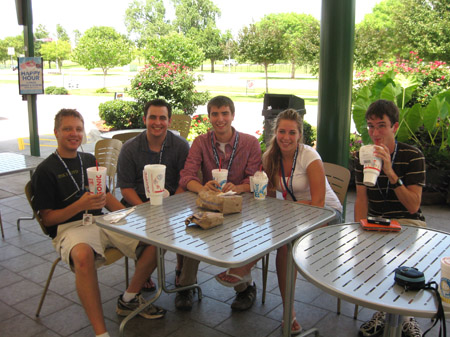 More fun times at Sonic.
Toby Keith's "I Love This Bar and Grill" in downtown Bricktown. Lots of smiling faces!